Welcome to my website. My name is Scott Pejic and I have practiced law in Indiana since 1999. I was a science major in college and had planned to attend medical school. During my last year of college, I decided to enroll at the Valparaiso University School of Law. Even though I did not pursue a career in medicine, I apply my knowledge in the sciences to the practice of law.
Specifically, my background in science has equipped me to successfully defend clients involving alcohol related offenses such as Operating While Intoxicated. I have also applied my knowledge of the sciences as it relates to toxicology and autopsy findings to successfully defend persons alleged to have committed murder. Of course, I also employ my understanding of science to representing those injured as a result of another person's negligent or intentional conduct.
In my practice, criminal defense represents roughly 40% of my workload, OWI (drunk driving) 30%, and civil law (personal injury) another 30%. I represent persons alleged to have committed felonies, misdemeanor or infractions with an emphasis on alcohol related offenses, and can also assist with car wrecks, wrongful death, and other personal injury matters.
In all consultations, I advise all potential clients as to the weaknesses and strengths of their cases. I do not tell clients what they want to hear. I do not give clients false hope. Unfortunately, I do have to decline to accept cases from time to time.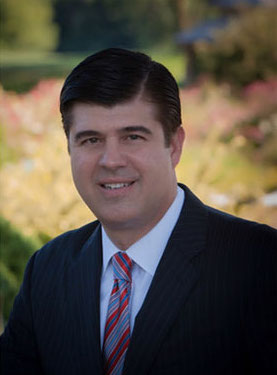 This is hard to do when the potential client is sympathetic. I do my best to advise the potential client as to why I decline their case. I have found over the years that sometimes clients just want answers more than anything.
If you are looking for an attorney who will be honest and straightforward with you, I hope you'll contact me and so can discuss your legal needs.
---
ASSOCIATIONS
National College of DUI Defense, Member, 2005-present
Indiana State Bar Association, Member, 1999-present
LaPorte County Bar Association, Member, 1999-present
EDUCATION
Harvard University, Organic Chemistry summer session, 1994
Valparaiso University, B.S., 1996
Valparaiso University School of Law, J.D., 1999
CONTINUING EDUCATION
BAC DataMaster Breath Instrument Training, Certificate of Competency, 2005
NHTSA/IACP Standardized Field Sobriety Test Training, Practioner Course Certificate of Training, 2005
NCDD Winter Program, DUI Defense Certificate of Completion, 2009
16th Annual Mastering Scientific Evidence, Certificate of Completion, 2009
BAC DataMaster Breath Instrument Training, National Patent Analytical Systems Certificate of Competency, 2009
NHTSA/IACT DUI Detection & Standardizing Field Sobriety Testing Instructor, Certificate of Completion, 2009
EC/IR I Training, Certificate of Completion, 2010
EC/IR II Training, Certificate of Completion, 2010
17th Annual Mastering Scientific Evidence, Certificate of Completion, 2010
SPEAKING ENGAGEMENTS
NWI Lawyers Inc/Valparaiso School of Law CLEM Seminar, Evidential Breath Testing: The Basics, 2011
Tavern Owner's Association, Alcohol and the Law, 2011
Defending the DUI Client, Standardized Field Sobriety Testing, 2012
Current State of DWI Defense, Standardized Field Sobriety Testing, 2013
Tavern Owner's Association, Alcohol and the Law, 2013
DUI: Pre-Trial & Post Trial, Case Law Statutory Update, 2017
[email protected], Instructions and Pre-trial Motions, 2018
---